Grand Junction Property Management
We Can Help Manage Your Grand Junction Rental Property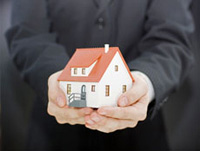 We offer a full range of property management services tailored to you as an investor, homeowner, or landlord and have an extensive portfolio of properties to choose from in the Grand Junction area.
As part of the excellent service we provide, we want you to have options. You can choose:
Our goal is to maximize your return on investment.
Our expertise will help improve your net cash flow.
Why hire a NARPM® member?
NARPM® property managers have heightened expertise and industry knowledge to assist them in doing the best possible job. They are real estate professionals who know first-hand the unique challenges of managing rental property in today's constantly changing economic and legislative environment. And they know how to manage those challenges to everyone's benefit. They can maximize rents and income for you; and they will manage the property efficiently, professionally and economically.
Our experience and expertise will help to avoid making costly errors, and our excellent service will help to minimize the cost of any problems that could not be avoided.
Know the difference?
A NARPM® member stands apart from other property managers and landlords. Unlike many of them, NARPM® members:
Have access to numerous educational opportunities.
Adhere to the highest Standards of Professionalism and Code of Ethics.
Know the landlord/tenant laws for your city, state and federal governments.
Know rent values and vacancy factors.
Have rental applications and consistent screening policies to meet legal obligations.
Perform thorough move-in and move-out property evaluations.
Are personally familiar with reputable painters, electricians, roofers, chimney cleaners, carpenters, landscapers, furnace and appliance repairmen, and other maintenance professionals.
Are able to effectively negotiate with tenants, handle difficult issues and enforce the terms of the rental agreement.
Have the ability to recover NSF checks, evict tenants and collect bad debts.
Inquire About Our Services
970-245-6411
Need help procuring a tenant?
Ask about our Lease Only* service!
Lease Only* means that we will:
Advertise the property for rent
Take calls from prospective tenants
Show the property by appointment
Accept applications from prospects
Perform a detailed background check
Prepare the lease documents
Collect the security deposit and 1st month's rent
Forward the lease and security deposit to you
Already have a tenant?
Ask about our Manage Only option!
Manage Only means that you will take care of all of the "Lease Only" tasks, or the property is already rented, and you want us to start collecting the rent, coordinating repairs, and all of the other tasks associated with managing the tenancy. We will just collect our management fee based on the amount of income we collect for you.
Looking for full service Leasing and Management?
Well look no further!
Full Service Leasing and Management includes all of the services described in the "Lease Only" list, along with the following benefits and options:
Direct Deposit/Automatic Debiting
At your option we can send your net rental income by check or "direct deposit" it into your bank account. Tenants can also make payments electronically and automatically.
Detailed background checks on Applicants
We get a copy of their credit report with their credit scores, we check for eviction filings against the applicant, we verify their landlord and employment references, and confirm that they are not listed as a registered sex offender.
Available 24 Hours to handle emergencies
Freedom Property Management is available for emergencies 24 hours a day.
Full Service Office
Our office is staffed from 9 AM to 5 PM Monday thru Friday which makes it easy for you or your tenant to reach a live person for assistance. Plus many tasks and requests can be handled thru our web site and by email both of which are available 24/7.
Detailed Monthly Reporting & Annual Summaries
We provide a detailed accounting of all income and expenses monthly. We also provide a yearend summary with your Form 1099 to help with your tax return. We can print and mail your statements or we can email it to you, at your option.
Maintenance
We maintain relationships with several contractors that provide us with priority handling and often charge us at discounted rates due to the amount of business we represent. This enables us to get repair work done more quickly from vendors that will stand behind their work.
Frequently Asked Questions
Q: Who collects the rent? When do I get paid?

A: The tenant makes all payments to Freedom Property Management. The security deposits are maintained in one escrow account. All rents and other payments are deposited into a separate escrow account.

Freedom Property Management exerts all of its energy the first week of each month on collecting rents. Adhering to trust accounting requirements, we must let rent checks season before dispersing funds to the owner. Therefore Freedom holds off on completing owner statements and depositing funds directly into our property owner's accounts until after the 15th of each month. Additionally, if Freedom pays any bills on your behalf, we generally do these between the 1st and 10th of the month, as we need the rent money to make those payments.

We will deduct our management fee and any other expenses and we send the balance to you. We do our best to send out statements by the 15th of each month (or the next business day thereafter) however, our management agreement gives us until the 23rd. We will deposit the money directly into your bank account (direct deposit) or for an additional fee we can mail you a check with the statement.




Grand Junction Area Information
---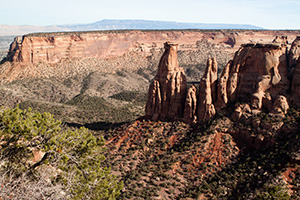 The City of Grand Junction is the largest city in western Colorado and is situated 247 miles west-southwest of the Colorado State Capitol, Denver. Grand Junction serves as a major commercial and transportation hub within the large area between the Green River and the Continental Divide.
The Grand Junction area has turned into a major mountain biking destination, with many bikers coming from the Front Range of Colorado, the Salt Lake City area, and even as far away as California to enjoy the area's abundant single-track trails.
The Country Jam Ranch is located near Grand Junction - this is a permanent festival site built for music festivals, including Country Jam, an event that has been held since 1992 and one that draws thousands of country music fans to the area.
Areas We Service
---