Owner Services
Info You Need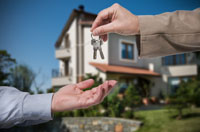 Let us make your investment property work for you!

With Freedom Property Management, you can have peace of mind knowing that your property is well-maintained with high-quality tenants and you don't even have to lift a finger. Let us do all the heavy lifting for you!


Our Mission
We are a full-service real estate company that specializes in leasing properties. It is our goal to fill your property with high-quality tenants to maximize your return on investment while helping you maintain the quality of your property at minimal costs. We are here to make your investment successful!
Resources & Forms
---
Have A Question?
970-245-6411
Our Services
Here are just some of the services we provide:
Listings
Maintenance
Financial services
Partner with you to determine rates
Advertise on your property as well as using online resourses such as Rentals.com, Rental Home Pros, Zillow, Truilia, Craigslist, HotPads and more! We use other media such as the Almost Home guide as well as availability of our available properties at our office, 24/7. We work hard to get the word out about your property!
Screen and qualify prospective tenants with credit and criminal background checks. We also personally contact current and previous landlords as well as personal references.
As the owner's agent, Freedom Property Management negotiates rental terms and agreement
Handle property turnover efficiently to minimize vacancy
Perform regular inspections of your property
Oversee preventative and corrective maintenance, paying on behalf of owner within the limits of the management agreement
Available 24 hours a day, 7 days a week for maintenance emergencies
We are always available to both the tenant and the owner to discuss the property and ongoing maintenance
Provide an online portal to view your property history
Direct deposit of rent proceeds and/or direct payment of rent
Manage rent collections, including NSF repayment
Handle delinquencies and evictions when necessary
Provide you with a 1099 each year
Schedule move out inspections and process refund checks
The Benefits of Freedom Property Management:
You never have to worry about finding good tenants
We take care of the entire process - from finding tenants to move out
All your leasing and management fees are tax deductible
We are seasoned professionals who care about serving you
Frequently Asked Questions
Q: Does retaining a management company mean I won't have any problems with my property?

A: NO! If you own rental property then over a period of time you will have problems of one sort or another. Whether the problems are related to maintaining the property or dealing with the tenant there will be problems that need to be resolved. Retaining Freedom to manage your property will eliminate some but not all potential problems.

Our experience will help reduce the number of problems related to rental property. Those problems that can't be avoided must be solved. Our expertise will help reduce the aggravation and potentially higher expenses related to solving these problems. We can't keep all bad things from happening but we can handle solving the problem for you so that you don't have to handle it yourself.

Areas We Service
---